Babylove is the best medicine.
Who are we?
Babylove Ambassadors is an Oahu-based group for parents of babies and young children. We aim to build positive intergenerational connections in our community through regular visits to local elder-care facilities.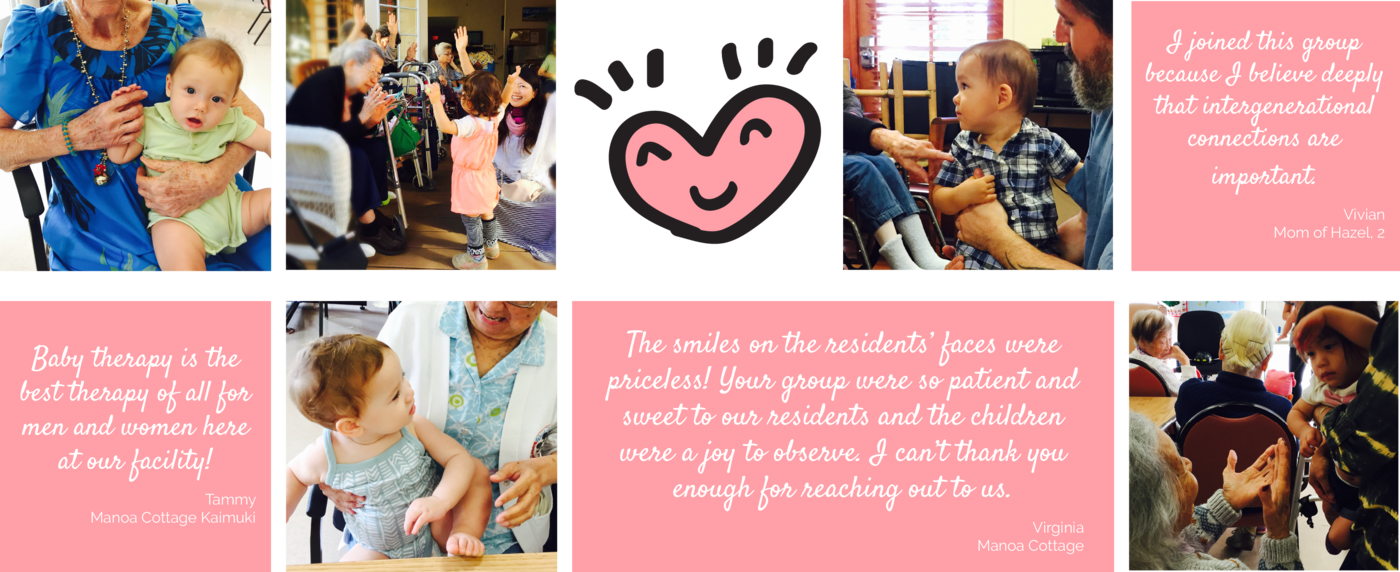 Upcoming Events
To get more details and RSVP for events, visit our Facebook group.